75th Platinum Jubilee Sri Rama Navami Music Festival
Sree Seshadripuram Ramaseva Samithi is pleased to welcome you to the 75th Seshadripuram Sri Ramanavami Music Festival 2023.

All concerts are free to attend.
We request your august presence and patronage for this festival.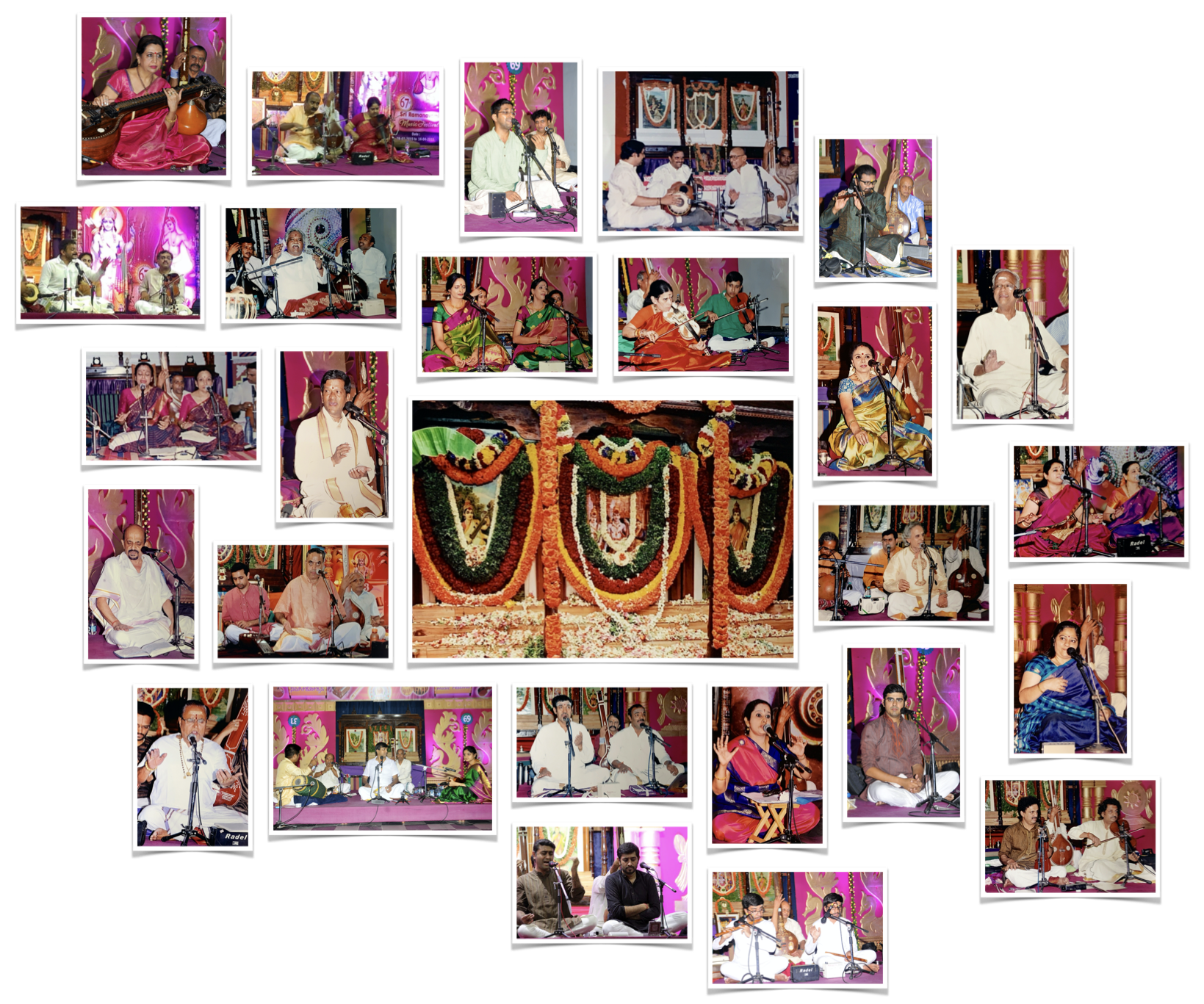 An Appeal
The Sri Ramanavami music concerts have to come to stay in the city. Now there are several organisations on that behalf. This Samithi which has been in existence for 75 years, is one of the earliest, dedicated to serve the Carnatic classical music-loving public in an effort to preserve and propagate our rich, everlasting tradition and culture.
It commenced in a humble manner with a few concerts in the Sri Rama Temple premises at Seshadripuram Circle. Perhaps with a view to cater better to the music-loving public in this part of the city, public-spirited persons like Sri C. D. Gopala Iyengar and others came together to found this Samithi in the year 1948. They were the pioneers whom we all remember with gratitude. You can read about the history of the Samithi here.
In the course of time, the Samithi has grown and an endurable bond now exists between Seshadripuram Educational Trust (SET) and this Samithi. The concerts are conducted in the open-air atrium of the Seshadripuram College. The ambience is conducive to listen to music and meditate at the same time (Dhyanamarga) perpetuated by immortals like Saint Purandaradasa, Thyagaraja and others.
The Samithi is grateful to SET on several counts which the Samthi acknowledges, just as the Samithi is equally grateful to the music-loving public, patrons, sponsors and everyone who support the Samithi year after year. They are the backbone of this Samithi.
The Samithi conducts the Annual Music Festival during the Sri Ramanavami season from Rama Navami Day for about two to three weeks.
Despite increasing costs which spiral year after year, the Samithi has continued to provide free concerts on the Seshadripuram College platform graced by all leading musicians of the time.
We request you to make any possible contributions you can to strengthen the Samithi. Your contributions will be gratefully acknowledged by the Samithi which will forever remain in the humble service of Sri Rama and the Carnatic classical tradition.
The President and Executive Committee Members
on behalf of
Sree Seshadripuram Ramaseva Samithi


DONATE
For all queries, contact
Sri Ramakrishnan

Secretary, SSRSS
Bengaluru, India


secretary@ssrss.org
+91 97403 79153